Hockey in Toronto this week!!



To get on our email list


Premiered Friday June 20th at a theatre near you.
Go to the main page and hit the Love Guru icon for preview

Fifth annual Canada Day Family Hockey Games
Tuesday July 1st - 1230pm to 145pm at Chesswood -
Thanks to everyone who participated!!!!



www.hockeythemusical.com
Tournament next weekend - July 5th/6th - in Brampton
Separate ball hockey and ice hockey divisions
Team and individual entries - $40/player or $400/team
Ball hockey - 3 game guarantee - 3 games Saturday approx 2pm, 5pm, and 8pm - semis/finals on Sunday before 3pm
Ice Hockey - 2 game guarantee - 3pm and 6pm Saturday - semis/final on Sunday before 2pm
Women are welcome to play in either division

Ever wanted to be the BOSS??
Go here!!

Roller Derby - Saturday nights at George Bell Arena
For more info - go here

No more Hockey Night in Canada song?
Facebook group!!



Is your computer still showing signs of the winter blues?
Do you find it running slow and sluggish?
Are you still waiting for that next page to download?
Why not call Capital Computer On-Site Repair.
At Capital Computer we've got a solution to all your PC problems. With technicians who have been in the industry for 12 years, you will never have to worry about, 'is my computer safe?' or 'How do I know I'm not getting ripped off?' We offer a professional service at an affordable price. Whether it's an internet connection issue, a hardware malfunction or a virus eating away at your PC's resources, Capital Computer is your one-stop shop for all your computer needs.
Call now and ask for Richard. 647-881-1671
Mention that you were referred to by HockeyToronto.com

Pickup Hockey
Almost everyday of the week somewhere in the GTA
Reminder always email or call to reserve a spot!!
More info

Does your bike need a tune-up?

Get your bike tuned and ready for the summer riding season.
Professional, fast and affordable service.
Book your appointment early by calling 416-802-2165.
or visit
www.thebikesmith.org
for complete details

Hey goalers!!
Go to http://www.hockeytoronto.com/index.cfm?cat=168 for updates

Looking to buy or sell an hour of ice??
Go here

Frameworth Sports Marketing 1198 Caledonia Rd. 416 781-1115

www.frameworth.com
Family Hockey Games every Saturday 7pm at Chesswood
Email hockeytoronto@sympatico.ca for details


Thanks to everyone who participated in this great event!!
Next tournament is April in Etobicoke, May in Hamilton
Email
hockey4heart@gmail.com
for more information
Subscribe to The Hockey News--
Go here
We are now on Facebook-------------thanks Dan
To see more details and confirm this group invitation, follow the link below:

http://www.facebook.com/p.php?i=643661152&k=4WL6Y65242TF6DGCXJ6TY
Go to
www.facepuck.com
Check out our new hockey classified ads--no charge

Go here
Adult skills sessions!!
Friday, Saturday and Sunday at Chesswood!
Sessions are co-ed, split into two levels, with usually 30-40 percent women
Beginners welcome--full equipment required -
$15 session
More info


Canadian Multicultural Hockey League
Canadians playing for their heritage
Looking for a reliable person to manage the German team Go to www.cmhl.ca



We're famous!! Go here!!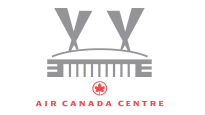 Looking for volunteers at the ACC!!
Selling 50/50 tickets and then sitting through a Leafs game!!
It's for a great cause!!!
Email us for more information.
We need people in February, March and for a week in April!



has been offering athletic and creative programs for kids
in the Greater Toronto Area since 1997
Go to www.activekidszone.com
If you have kids--checkout www.helpwevegotkids.com


This email goes out to over 90,000 families once a month