Tenth Annual
Toronto's Metro Girls
Future Prospects Hockey Classics

Previous years have included teams from
Arizona, California, Colorado, Connecticut, Delaware, Massachusetts, Michigan, Nebraska, New York, New Jersey, Ohio,
Pennsylvannia, North Carolina, West Virginia,
Plus Alberta, Quebec, New Brunswick and Nova Scotia!
For a complete list of previous team---see below!
Four game guarantee!
All games 2 x 12/1 x 15 stop time periods!
All special scheduling requests accepted!
Pre-tournament exhibition game or practice can be arranged!
Discount on hotels, car rental and to Hockey Hall of Fame!
Entry fee $685US/$785Canadian!
Both tournaments $1250US/$1450Canadian!

Four host hotels to choose from:
Other hotels available upon request!
Ask for the Hockeytoronto tournament discount!
Hotels from $99Can/night/quad occupancy.
Teams play three game round-robin!
All teams advance to championship or consolation semi-finals.
Winners of semi-finals advance to finals.
For an application form and hotel information
contact us at hockeytoronto@sympatico.ca
For more information on other tournaments
go to our website at www.hockeytoronto.com

Previous teams include:
Alaska Firebirds, Arizona Selects, Aurora Panthers,
Barrie Sharks, Belle Tire, Birmingham Rangers,
Brampton Canadettes, Brampton Panthers,
Brampton Superior Blades, Brampton Thunder,
Brantford Icecats, Buffalo Bisons, Calgary Selects,
Cambridge Flyers, Chatham Outlaws,
Chicago Cheetahs, CIAU Selects, Clearnet Lightning,
Clearview Icecats, Colorado Selects, Connecticut Polar Bears,
Cornwall Aces, Cornwall Typhoons,
Detroit Little Caesers, Durham West Lightning,
Detroit Honeybaked, Detroit Belle Tire,
Erie Lady Lions, Etobicoke Dolphins,
Grundy Senators, Halton Hills Tornadoes, Hamilton Hawks,
Hamilton Heads-Up, Kahnewake, Kingston Comets,
Kingston Hawks, Kingston Kodiaks,
Beast of Kingston, Kingston Raiders,
Kitchener Lady Rangers, Laval Wildcats,
Leaside Wildcats, NTL Wildcats, Metro Girls Selects,
Markham-Stouffville Stars, Michigan Capitals, Michigan IceDogs,
Mid-way Misticks, Mid-way Mustangs,
Mid-west Stars, Mississauga Chiefs,
Minnesota Junior Northstars, Minnesota Rockets,
Minnesota Mystic, NCAA All-stars, New Jersey Colonials,
Niagara Heads-up, North West Allstars, North York Aeros,
North York Storm, Oakville Hornets, Ontario Sabres,
Ontario Summer Storm, Orangeville Selects, Oshawa Panthers,
Ottawa 67's, Parry Sound Phantoms, Providence Selects.
Scarborough Sharks, Smith Falls Cubs,
Southwestern Ontario Stars, St Clair Shores Saints,
St. Lawrence Islanders, Stoney Creek Sabres,
Summer Storm, Syracuse Stars,
Team Elite, Team Quebec, Texas Lone Star Wolves
Toronto Lady Marlies, Toronto Jr Sting, Vaughan Flames,
Vaughan Panthers, Vermont Stars,
Whitby Wolves, Willowdale Red Wings,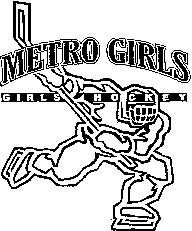 Previous participants in our tournaments include:
Jayna Hefford and Cherie Piper from Team Canada

Gillian Apps (Havergal) Dartmouth
Meredith Amin (Northern) University of Toronto
Mandy Bambrough (Jr Aeros) Bemidji State
Ashley Banfield (Havergal) Harvard
Amanda Barre (Grafton) Colgate
Michelle Bonello (Missisauga Jr Chiefs) Mercyhurst
Kristine Brownlee Brampton Thunder
Sarah Bush (Richmond Hill) Western
Lynn Campbell (St Josephs-Morrow Park) Windsor
Michelle Chartier (De la Salle) U of Guelph
Latoya Clarke (Dunbarton) Minnesota State
Nicole Corriero (St.Roberts) Harvard
Ashleigh Cranston (St Clements) McGill
Kathryn Dallimore (Mississauga) Quinnipiac
Teresa Delmonte (St Thomas Aquinas)Mercyhurst
Mallory Deluce (Bluewater Jrs, Team Ontario '05)
Nikki Eckebrecht (Jr Aeros) Bemidji State
Theresa Ella (King City) Northeastern
Nicole Elliott (Scarborough) Manhattanville
Annie Fahlenbach (North Toronto) U of New Hampshire
Jodi Faye (Leaside) Wisconsin
Gillian Ferrari (Langstaff) Aeros NWHL
Kendra Fisher (Havergal) Toronto Aeros NWHL
Allyson Fox (Loretto Abbey) Brampton NWHL/York U
Nicollette Franck Burlington (Yale)
Martine Garland (De la Salle) Brampton NWHL/U of New Hampshire
Kara Gardner Aurora (Brown)
Alana Goulden (Aurora) York University
Janna Harrigan (MM Robinson) Ohio State
Farren Hart (Perth) Elmira College
Myra Heinhuis (Guelph) Brown
Laura Hosier (Jr Aeros) Mercyhurst
Jenn Houlden (Langstaff) UConnecticut
Charde Hoyle-Levy (Mississauga) Niagara U
Leslie Hurlburt (Markham District) Connecticut
Lisa Jacque (Aurora) Yale
Jenn Jessop (Aurora) Findlay
Heather Logan (Bishop Strachan) Aeros NWHL
Michelle Lorian (Mississauga) Northeastern U
Katie Kenny (College Francais) Brown
Bree Krukis (St.Clements) U of T
Naomi Kupferstein (Langstaff) Wayne State
Sarah Lomas(Bishop Strachan) McGill
Erin McAllister (Cobourg) Manhattanville
Krista McArthur (Alliston) Univeristy of Minnesota-Duluth
Kim McCullough (Northern) Dartmouth/Brampton NWHL
Lindsay McCulloch (Scarborough) Minnesota-Mankato
Fiona McLeod (North Toronto) St Cloud State
Jenny McRae (Lakefield College) U of T
Sheri Maisonneuve (Cardinal Carter) Minnesota-Mankato
Frances Male (Jr Aeros, Team Ontario '05)
Urszula May (Earl Haig) University of Toronto
Candice Miller (Unionville) York U
Kira Misikowetz (Peel) U of New Hampshire
Shannon Moulson (Mississauga) Niagara U
Candice Moxley (Markham District) Niagara University
Safiya Muharuma (Northern) U of T
Jenn Mulick (Cardinal Carter) Manhattanville
Peyton Patterson (Brampton) Wayne State
Natalie Patton (Holy Name of Mary) York U
Cherie Piper (Campbell) Dartmouth/Aeros/Team Canada
Cheryl Pounder (St Martins) Aeros NWHL/Laurier/Team Canada
Athena Prosdocimo Brampton Thunder
Melanie Pudsey (Erin District) Minnesota-St Cloud State
Margaret Ramsey (Cardinal Newman) Brown
Lilian Raynor Benmidgi State
Ashley Riggs (Durham) Niagara University
Britney Selina (Dolphins Jr, Team Ontario '05)
Robin Shaw Brampton Thunder
Samantha Shirley (Mississauga) Mercyhurst
Jennifer Skinner (Harvard)
Christina Sorbara (Bishop Strachan) Brown
Ashley Stewart (Notre Dame) Minnesota-St Cloud State
Kelly Stewart (Notre Dame) Minnesota-St Cloud State
Nicole Symington (Burlington) Yale
Christine Traynor(Loretto Abbey) Western
Renay Taylor (Notre Dame) University of Guelph
Tina Thibideau (Brampton Thunder) Wayne State
Chrissie Thompson Brampton Thunder
Nissa Turner (Scarborough) New England College
Barb Tyers (Lorne Park) University of Toronto
Flora Vineburg (North Toronto) Cornell Big Red
Brie Ward (Princeton) Neumann College
Chrissy Yule(Mississauga Jr Chiefs)Mercyhurst
Kelly Zamara (Oshawa) Wayne State
Kristy Zamora (Oshawa) Brown

To have your name added or deleted from this list
Contact us at hockeytoronto@sympatico.ca