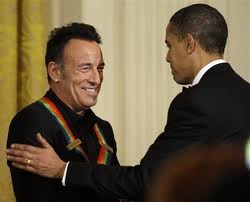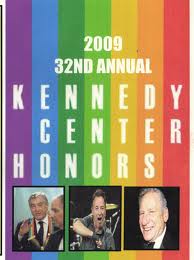 Kennedy Center honors Springsteen
Interview Interview II Ron Kovic
John Mellencamp - Born in the USA
Melissa Etheridge - Born To Run
Ben Harper Jennifer Nettles I'm on Fire
The Rising - Washington DC Live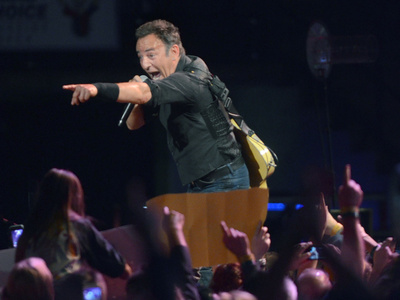 Live in Hamilton - Oct 21st/12
Tenth Avenue Freezeout
Because the Night
Hamilton Spectator Review
Dancing in the Dark
Hungry Heart
Hungry Heart II
Waitin on a Sunny Day
Rosalita
Born to Run
She's the One
Dancin in the Dark
Workin on the Highway

Live at HSBC in Buffalo - Nov 09
Buffalo News Review Clarence Clemons story
Growing up - Meeting the Big Man story
Thunder Road Springsteen UpClose!!!!
I dont wanna hang up my rock n roll shoes
With Courtney Cox wanna-be -Priceless
Promised Land Body surfing!!! For You!!
Higher and Higher Rosalita
Santa Claus is Comin Merry Xmas baby
Hungry Heart
Fire
Live at MSG - Nov 2009
Hungry Heart/Out in the Street - Live
Ties that Bind - Live
Wrecking Ball
Two Hearts
Jackson Cage
Sherry Darling - up close
Crush on You - nice version
Independance Day


Higher & Higher - with Elvis
Pretty Women -


Wrecking Ball

I wanna marry you - Live
Save the last dance for me - Live!

Prove it ALL Night 1978 - Live!!!
Devil with the Blue Dress - Live - Great version

Jungleland - Live in New York

Girls in their Summer Clothes - Live in Sweden
No surrender - Live!! Drive All Night - Live
Born to Run Out in the Street - Live in NYC
Thunder Road - Storytellers - Acoustic
Girls in their Summer Clothes Reason to Believe - Live in Milan
Living in the Future other version
Badlands Waitin on a Sunny Day!! Born to Run - acoustic
Mansion on the Hill - Live in NYC Thunder Road - Live in NYC
Jungleland - Live in New York City Better Days - great version
Reason to Believe - Live!!! Badlands - Live! Candys Room
Radio Nowhere Brilliant Disguise Incident on 57th St
Cadillac Ranch -in Toronto 1984!! Long Walk Home
Brilliant Disguise - Live Magic!! Tougher than the rest
Waitin on a Sunny Day Mrs McGrath!! Do you love me?? - Live in TO
My Love will not let you down
Surprise, Surprise
I Wanna Marry You (Live)
Sweet Soul Music
Twist and Shout (Live)
Reason to Believe (Live)
Born to Run (Acoustic/Live)
Stand On it (Live from LA)
My Hometown (Piano version)
Fever (Live) 1978

Toronto - CNE - July 1984
Detroit medley - amazing!!!! Jungleland Born to Run
Cadillac Ranch Hungry Heart Ramrod Dancing in the Dark
No Surrender - nice slow version Bobby Jean - A classic
Twist & Shout Because the Night Fire Sherry Darling



Springsteens bio from Wikipedia
Star Spangled Banner!!! Santa Claus is Coming to Town!!
Tunnel of Love!! Rosalita Live!!! No Surrender - Live Gloria - Live
Dancin in the Dark - Live from Barcelona!!!
Glory Days! from the last Letterman show




Other Springsteen Classics
Thx youtube!!!

Rockin All Over the World!! (amazing)
Out in the Street - New York City
Hungry Heart Live!
Because the Night!
Out in the Street!!
Darlington County Live!
Downbound Train Live!
Reason to Believe
Night
Prove it All Night!!
Thundercrack
Dancin in the Dark Live!
I'm Going Down -Live!
Drive All Night
Spirit in the Night- the best version!
Leap of Faith!!
Brilliant Disguise!!!
Point Blank!!

Thunder Road Acoustic
Radio Nowhere
Livin in the Future
You can look, but you better not touch!
Born in the USA!!!
My Hometown!!
I'm on fire!!
Human Touch!!
Murder Incorporated!!
This Land is Your Land!!!
Southside Johnny-The Fever!
For You!!
10th Avenue Freezeout!!
This Land is Your Land--A Classic
Racing in the Streets
Rosalita- Come out tonight!
Jungleland!
Candys Room
Badlands!!
Bobby Jean!!!!
The Ties that Bind Live!!!
Darkness on the Edge of Town Live!!!

Glory Days
No Surrender

Thunder Road Live 1976
The River
Incredible Detroit Medley
Streets of Philadelphia
Atlantic City!!
Tunnel of Love!!
Human Touch!!
Blowin in the wind/Bad Moon Rising
Fire
57 Channels and nothins on!!

Sherry Darling Live
Fourth of July, Asbury Park (Sandy)!!
Born to Run 1980's
Cadillac Ranch
Cover Me
Saint in the City!!

Paris 1985
Darlington County!!
Rockin All over the World!!!
Shut out the Light!!!
Downbound Train!!
Trapped!!
Badlands!!!
Cadillac Ranch!!!
Hungry Heart!!
Glory Days!!!
Born in the USofA!!
Dancin in the Dark!!!
The River!!!
Out in the Street!!
Promised Land!!
Because the Night!!!
Red Headed Woman
Ramrod!
The Promised Land!!
Backstreets Live
Johnny Cash tribute
Bruce and Mellisa- Thunder Road Live
Spirit in the Night!!!
Springsteen and Sting - The River - Live
Walk the Line- For Johnny Cash
Come Together - Live - with Axl Rose
Twist and Shout!!
Sweet Little Sixteen!!!
Gloria!!!