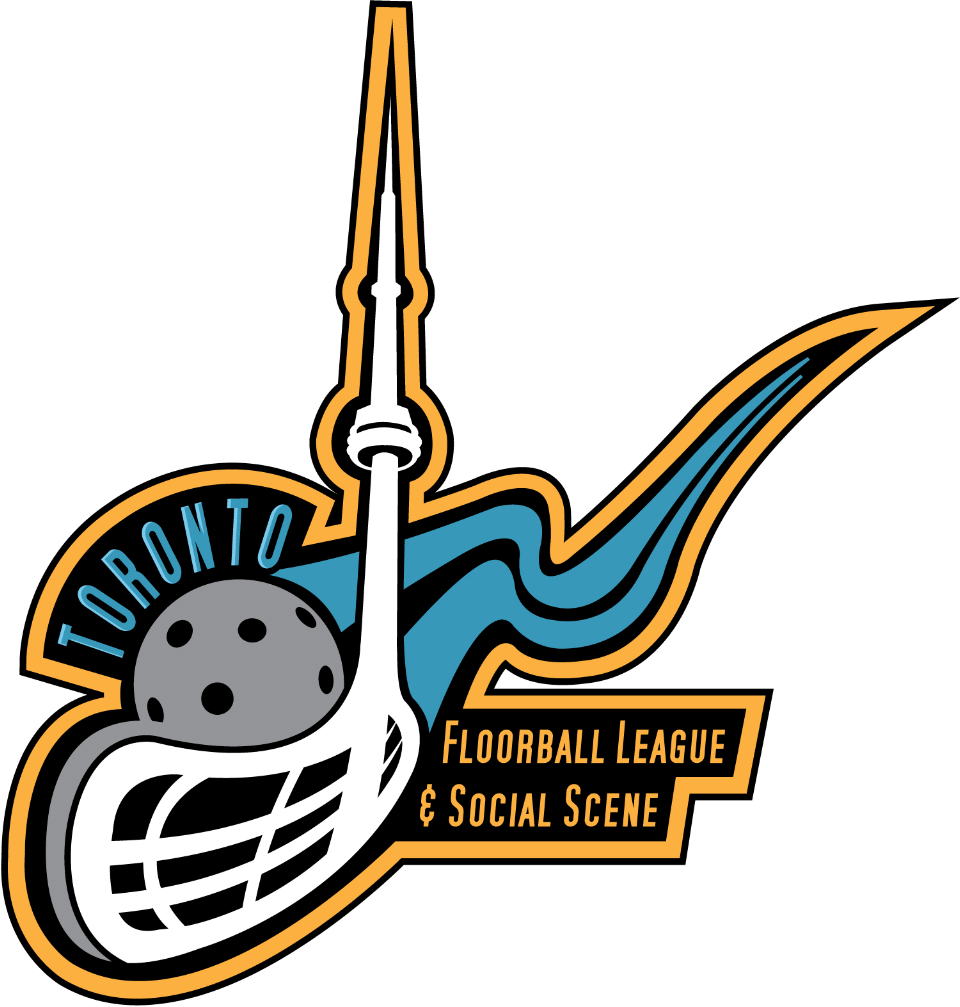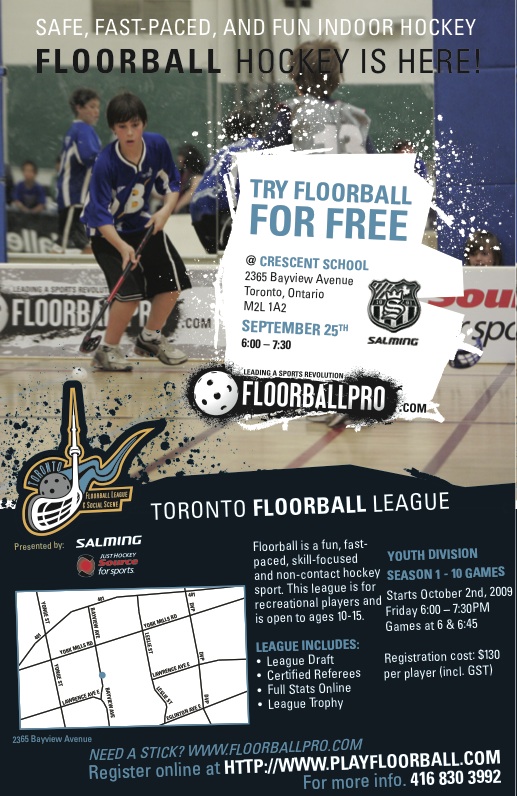 'Floorball is a fast-paced, exciting, safe and low-cost type of indoor hockey. It resembles floor hockey or ball hockey but is played with light-weight plastic composite sticks and rules that promote safety and skill.

Floorball can be played practically anywhere and is ideal for schools,
community centres or for hockey teams as off-ice training.
It can be played co-ed up to the highest levels of play.
See floorball in action
Learn more about Toronto floorball at the following websites:

http://www.playfloorball.com
- Toronto Floorball League

http://www.thecanadacup.com
- Canada Cup Floorball Championship

http://www.floorballpro.com
- FloorballPro:
Floorball Sticks, Equipment and Accessories
Contact us at 416-972-9305
contact@floorballcanada.com
A couple of floorball fanatics here in Ontario
have established new online
forums for floorball players and administrators
from across Canada and the
USA to keep in touch with each other
and to talk about floorball.
http://www.floorballforums.com/